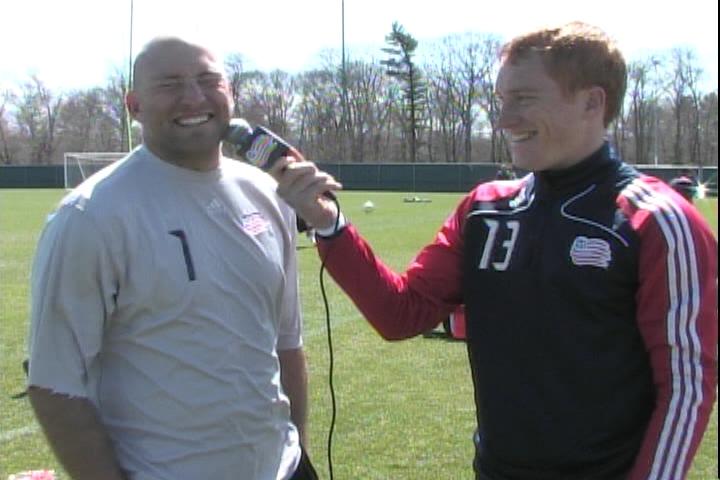 With the team off this weekend after securing seven points in three games and many guys nursing injuries, we helped the guys maintain their competitive juices by having them participate in a round of trivia. Watch as Matt Reis and Jeff Larentowicz (Team SoCal Born) take on Jay Heaps, Mike Videira and Darrius Barnes (the Dukies) in answering six random trivia questions after training this past Thursday. As you can imagine, there were some funny outtakes to this one as well, which we'll have for you on youtube on Monday.
Watch here or after the jump.
And if you're looking for other soccer-related entertainment to keep you occupied over the weekend, check out last night's episode of the Office. Quick synopsis – in an effort to kiss up to their new soccer loving boss, the employees of Dunder Mifflin partake in a game at lunchtime in the parking lot, and it gets ugly.